news
First Implant of Barostim Therapy for Heart Failure at EEH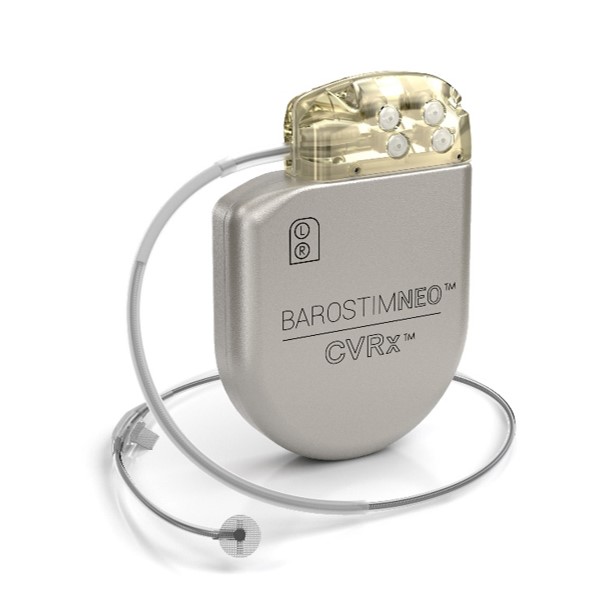 NAPERVILLE, IL – Drs. Moeen Saleem and Maria Rosa Costanzo, cardiologists at Midwest Cardiovascular Institute (MCI), along with Dr. James Walsh, vascular surgeon, performed the first successful implantation of Barostim™ Baroreflex Activation Therapy at Edward-Elmhurst Health on November 2.
This is the world's first FDA-approved heart failure device to use neuromodulation, the power of the brain and nervous system, to improve the symptoms of patients with systolic heart failure, which occurs in the heart's left ventricle. This therapy was designed to treat heart failure in patients who have had little to no success with other proven treatment options.
Unlike other HF treatment options, Barostim does not touch the heart and utilizes an electrode that lies on the patient's carotid artery. The electrical impulses sent from the device inform the brain of the heart's condition, allowing the brain to improve the function of the heart. Over time, the heart regains strength and symptoms lessen. This unique technology is customizable to meet each patient's individual needs and offers the potential to improve quality of life and reduce health risks associated with heart failure, including heart and kidney disease, stroke, and death.
"This technology is unique because it addresses the key mechanisms which cause progression of heart failure," explained Dr. Maria Rosa Costanzo. "Barostim signals the brain to turn down sympathetic activation which damages heart, kidneys and blood vessels. Therefore, Barostim is a breakthrough for our patients with heart failure, giving them a chance to gain back their quality of life."
Learn more about this technology here or ask your doctor of this treatment may be right for you.